Lancaster Bible College | Capital Seminary & Graduate School has launched several more exciting, new online graduate programs. The latest in online offerings is part of LBC | Capital's renewed commitment to meet even more students—either in our local communities or around the world—right where they are through online education.
First, LBC | Capital's Education Department is now offering an online Master of Education (MEd) degree in Curriculum & Instruction and an MEd in Early Childhood Education as well as a Doctor of Education (EdD) in Educational Leadership.
These three new graduate education programs come on the heels of online MEd degrees in English as a Second Language and Special Education, which were launched in 2021 and are part of LBC | Capital's innovative 4+1 program, where students can earn both a bachelor's and master's degree in five years total.
LBC | Capital's Education Department prepares and disciples students to be reflective, relational and relevant practitioners who think biblically to impact the educational community. This mission guides all aspects of undergraduate and graduate programming, from courses and field placements to learning activities, faculty-student interaction and so much more. Field experiences interwoven with education courses bring theory to practice, providing hands-on learning to further develop students' skills. Caring faculty walk alongside students as they journey from admission to graduation—and beyond.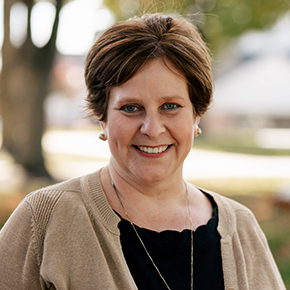 "We're thrilled to launch four new graduate programs in the Education Department, all in a convenient, online format," said Dr. Stacey Martin, Chair of the LBC | Capital Education Department. "These programs offer today's graduate students flexibility and convenience while sharpening their skills as teachers, leaders and administrators in public and Christian schools. Each program is taught from a biblical worldview, providing a solid Christian perspective on teaching, learning and on personal and professional development as an educator. We've assembled a top-notch team of leaders and experts in the field to design and teach courses with a practical approach that will provide current educators with tools they can use immediately in their roles and classrooms."
The fully online Curriculum & Instruction master's program equips Christian educators with specialized expertise and skills to lead in these influential areas. The program is designed for those who want to enhance their professional knowledge and competence; grow in their ability to analyze, interpret and use data to improve student achievement; and develop skills to influence student learning at both the classroom and school levels. Students also conduct research as master classroom teachers and bring educational expertise to a wide range of learning organizations, all while preparing for possible future doctoral studies.
Similarly, the MEd in Early Childhood Education seeks to train students from a philosophical basis, which reflects a biblical worldview to serve the community in various early childhood settings. With a total of 36 credits in professional courses, students will learn to integrate knowledge of content, pedagogy, resources and learners to design coherent learning experiences that are aligned with outcomes and that reach all learners. Additional one-credit Biblical and Theological Foundation courses provide understanding and development of a biblical worldview in the student's personal and professional life.
Finally, at the pinnacle of an educator's learning journey is the Doctor of Education in Educational Leadership—a degree that prepares Christian scholar-practitioners for relevant, relational and reflective leadership in education at the local, state, national and international levels. This program is designed for currently practicing educators who want to remain in the profession and make a difference through servant leadership; who are inspired to lead positive, systemic change to influence teaching and learning for all students; who have the desire to navigate complex problems and design solutions; and who have the capacity to collaborate, listen and reflect.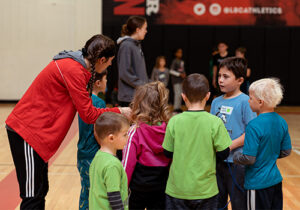 LBC | Capital students can now also continue their educational journey with a choice of two masters degrees in Health & Physical Education.
The MEd in Health & Physical Education program is designed to equip graduate students with sound pedagogy that reflects a biblical worldview so they can improve their skills and build knowledge to work in both public and private educational settings in health, physical education and adapted physical education with community and ministry sport organizations.
Secondly, the new Master of Sport Science (MSS) in Sport Management expands and enhances the skills of students at all levels of experience in the industry. This online graduate level leadership program will provide a biblical foundation for those who serve in public, private or Christian organizations. Through a solid foundation of core courses, students expand their knowledge base and advance in understanding while being challenged personally and professionally. In addition, students participate in a rigorous and intensive internship experience as well as choose electives in a specific area of interest so they can become an expert in their field, expand their professional network and contribute meaningfully to their community.
For those who are not necessarily looking for a master's degree but desire to continue their learning in education or health and physical education, LBC | Capital's new, online LBC | Capital's Post-Baccalaureate Certification programs are designed for individuals who already have a bachelor's degree and would like to be certified to teach in the state of Pennsylvania. Learn more about these certificates at lbc.edu/academics/teacher-certification.