For students interested in an education in sport management or in earning a sports administration degree, LBC | Capital's Sport Management program offers a hands-on and practical education that is focused on resume-ready skills and experience. This program allows students to be a part of this $400 billion industry—before they even graduate!
As part of the Business Administration Department, LBC | Capital's Sport Management program offers three different degree options, including associate, bachelor's and master's. Students can study on campus in Lancaster, Pa., or completely online, as well as choose from three areas of focus: Sport Management, Coaching and Sport Ministry.
This program also prepares students for careers in professional sports, college athletics, amateur sports, youth sports or a sports-related position with a corporation or sports ministry. Students engage in field service experience each year they are enrolled at LBC and will leave with a variety of practical hands-on knowledge and professional skills to organize, administrate and facilitate sports programs at corporate, agency, professional and amateur levels. Students in the program will also be able to receive national certifications in coaching, first aid and CPR.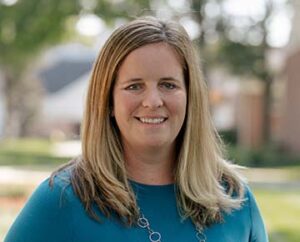 "We are a COSMA- (Commission on Sport Management Accreditation) accredited Sport Management program," says Amanda Zuschmidt, LBC | Capital Assistant Professor and Sport Management Program Director. "We have varying levels of experiential learning and the opportunity to join professors and fellow students on trips to Europe every other year to study the European Model of Sport."
For a look at the May 2023 trip, click here.
The LBC Sport Management program offers a well-rounded education that, by graduation, will prepare students to be able to:
Plan, create and implement a comprehensive sport program for private and public sectors utilizing biblical principles of stewardship and discipleship.
Demonstrate and apply knowledge of the fundamental principles of sport management.
Distinguish individual differences and describe all dimensions of diversity.
Apply critical, analytical and creative thinking skills to solve problems through the integration of management theories.
Develop the communication skills necessary to disseminate information in a variety of oral, written and electronic formats.
Interpret regulations and legal aspects relative to the sport profession.
"Students can expect highly qualified professors, excellent opportunities for internships and class schedules that work with athletes and non-athletes," Zuschmidt says.
Many of the program's students also compete in one or more of LBC's 20 NCAA Division III Charger athletic teams, helping to deepen their understanding of the program material.
Every student in the Sport Management program also double-majors in Biblical Studies, equipping them with a biblical worldview to apply in their future career. Some sample courses in the program include Sport Communication, Organizational Leadership, Sport Law and Ethics, Sport Marketing, and Facility and Event Management.
"My experience in sport management has been amazing," says Sport Management major Dylan Zimmerman ('24). "You really learn a lot about the different paths this degree can take you, and the professors help you to succeed as much as possible in whatever career you may choose."
Many LBC Sport Management graduates have found fulfilling careers within the industry, including Adam Surguine ('10), who currently serves as the Director of Scouting/Assistant Coach for Florida State University Women's Basketball.
"It was some of the best four years of my life," Surguine says of his time at LBC. "The experience not only in the classroom but the hands-on experience shaped my career path into what it is today. It was an in-depth program that more than prepared me for the real world. Everything was applicable to the professional world and opened my eyes to some great opportunities and some special people that I met."
Having coached college basketball for 15 years, Surguine says that LBC's Sport Management program had a huge impact on the course of his career. "I benefit daily from the lessons I learned during my time as a student at LBC. LBC's blend of gospel-centered education along with career education and preparation has helped me develop with a firm foundation. I couldn't have gotten to where I am without LBC.
Simply put," he continued, "this program prepares you well, for whatever role in sports you choose to pursue."